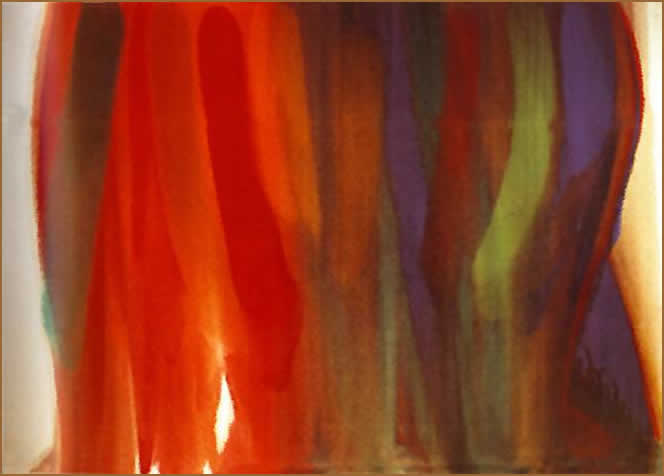 Morris Louis Nun, 1959 80 3/4 X 106 inches Magna Acrylic on Canvas
I've been working on a painting lately that is outside my usual repertoire. I have been reasonably competent at abstracting figures, but have had difficulty breaking the hold that figures have and producing work that is abstract expressionist in nature. I have a particular love for the color field painters (
Mark Rothko
is the one you all would recognize, but I like
Helen Frankenthaler's
stuff too). But it is this painting by Morris Louis that sends me into rapture. I want to live in the tiny white opening at the bottom, surrounded by warm, translucent reds.
The picture here doesn't do the painting justice. The size of the actual painting is meant to overwhelm and engulf the viewer. I don't have the space to do anything that large, my pieces are usually 36" x48", though a few are 30" x 60". I'm also trying to figure out how he gets such a luminous response from acrylics. I've mixed paints with various extenders and thinners trying to get the same color saturation and transparency with small successes, but only if paint is directly applied to canvas with no prep or gesso layer. This is a problem because I can't layer colors to get a deeper effect.
Since it is new for me to paint things that are non-representational, I may or may not show the results when I'm done. I keep walking away from the painting being ok with the results and then coming back to it and liking it less and less. If it does turn out well though- you all are getting posters of it for Christmas.